What my clients really value;
Business Coaching, helping turn visions into reality by checking plans are clear and realistic, and creating a structure for fulfilling on those plans.
Transforming day to day stresses and financial pressures by causing the business owner to be focused and disciplined around what they say is most important.
Providing a regular sounding board – someone to talk to – to help assess the grounding of ideas and take the next steps with confidence.
Having access to someone with experience and knowledge of business coaching, financing, banking products and services, and resources from a business network.
Think what it would be like, having someone holding you to account for taking regular actions, consistent with what's really important to you…and the potential impact of this on your business.
---
Customer Testimonials… what's possible for your business?
---
Mark and I have been working with David for just over 3 months now, the difference in our focus and direction has been astounding.
Davids ability and method to get the best out of you is simple, easy to follow and really effective and powerful.
There are no hidden tricks or secret powers at play, just a structured plan that gets actions moving and puts you on the path to where you want to be!
Thank you Dave 🙂
Maggie Taylor, Creative Director
---
"Working with David is fantastic! The clarity and focus he helps create is invaluable and makes a huge difference to my productivity.
Looking forward to the next quarterly focus".
Dan van Kuyk, Business Owner
---
"I was not disappointed! David empowered me to look closely at my values, what I am really about, what I stand for. I then could contemplate and found it easy to formulate my goals and actions that I needed to take for myself and my business.
I learnt from David to be patient and kind to myself and there was accountability each week. Part of Dave's effective service is his precision and focus on following up weekly, monthly and quarterly plans with me; I could see clear tracking of my progress and achievement.
David helped to share his insights with me and I was able to help me to work on some priority areas. This has helped me to look at my business vision and the operational implementation plans of it differently.
I have perspective, I am more resilient and fulfilled about what I want from my life.
We all need a David Collins to support us in times of adversity or challenge and to hold us to account.
I am pleased to commend David and his consultancy services to anyone who feels stuck or needs support."
Armine Guzelian, Business Owner
---
Tiina Nellis – Rapid Transformational Therapist
"I found working with David very useful. We had a call every Monday morning, that happened to be a perfect time to reflect on what promises I managed to keep and at the same time to set a new plan for a week ahead.
David kept me grounded when my overthinking nature started to wake up, and kept me accountable for my promises in the way that was just perfect for me. He is always positive and never made me feel like I could have done more even when I was stuck.
With David, I managed to finish the tasks in 3 months that I had postponed for a year. With his calm yet persistent support I was just acting without my normal "over thinking and planning" pattern, that in the end didn't produce any results. With him I was so much more productive and got lots done.
I would definitely suggest working with him to anyone who needs a coach to talk about your business and how to grow it faster and more effectively".
Tiina Nellis, Business Owner
---
"I really value and appreciate David Collins. He has helped me to stay fully focused on what's important in my business on my journey. The clarity he gives me helps my sanity massively".
Tyrone Smith, Proprietor
---
"We first started working with Dave back in 2014, at the time there were two of us, we were operating from a spare bedroom, run ragged with work and desperately needed to re-brand and expand. But were directionless with how to achieve this, to the point of being 'fed up' with our business. Bringing Dave on board completely transformed this, his guidance gave us direction and focus, it turned out we knew what we had to do but Dave gave us the confidence to do move forward, develop and grow the company to the team of six and occupy the large premises we operate from today (April 2018).
If you're a business and you feel like you're treading water, YOU NEED DAVID COLLINS".
Shaun & Gavin Yeoman, Company Directors
---
"The simple discipline of a 30 minute focus on my business once a week creates a perspective of where I am, and where I'm going".
Helen Tucker, Proprietor
---
"6 months of self investment, hard graft and working with David has delivered some exceptional results for me and my business. If you're unclear about who? what? where? or why? you're doing what you're doing then give Dave a call!!!".
Robert Haylor, Proprietor
---
    "I feel like I've come out of a thick wood this year, and I'm much clearer about where I'm going in the next 5 years".
Glynn Deakin, Proprietor
---
"I continue to work with Dave because it's essential to maintain focus and purpose".
Paul Ligas, Business Owner
---
Wood By Design
"I was previously floating along. This has raised my awareness and focus on planning my direction".
Pete Fisher, Business Owner
---
"A friend suggested I contact Dave when I was lacking focus and direction for my business. From considering my vision for the future in week one, to our weekly meetings six months on, I actively look forward to taking half an hour off the tools each week to work on the "other" side of the business".
Dave Morgan, Business Owner
---
"I've been a client of David's over the last quarter and looking back over the last 3 months, I'm really impressed with what I've been able to achieve with David's support and positive reinforcement.
I would recommend any small business owner locally to speak with David and see what he can do for their business".
Dan Maddock, Business Owner
---
"The value is in the attention to forward planning – going somewhere with purpose".
Tina Parkes, Director
---
"I have achieved so much in working with David. When I reflected today on what has been achieved in the last 3 years it was empowering. To anyone thinking of working with David, don't think about it, just do it. Take action now and you too will be reflecting on your achievements in 3 years time like me".
Nathan Holmes, Proprietor
---
"Since we met Dave things have moved faster than before, and we want to keep that momentum"
Gareth & Jenny Phipps, Business Owners
---
"The process makes us focus on what's important, and makes things happen we'd never have thought of"
Stuart & Jen Giles, Business Owners
---
"I use Dave to give me focus – I'm scared not to!"
Paul Collins, Proprietor
---
"I can see the results, and that's really empowering!"
Mike Green, Director
---
"I stay focused, and reminded to keep moving forward towards the 'blissful life' that's really important to me"
Neil Tovey, Business Owner
---
"This process makes me take time out from the business, which I wouldn't otherwise do, for new ideas".
Andy Clark, Business Owner
---
"Dave has made me get clear what I want the business to look like in the future. And the focus has given me a much better balance between the workshop, office and home".
Nigel Stuart, Business Owner
---
"Meetings with Dave make me stop and breathe, to think about why I'm doing this, and where I'm going".
Aaron Cash, Business Owner
---
"I used David for a year and found him very helpful in giving me focus and targets regarding my business as well as my personal finances. Even though i have been in business for 15 years it is always helpful to have someone look at it from a different view. David's charges are very reasonable and his insight saved me more than the cost to me."
Graham Bonning, Business Owner
---
South West Polymers
"I knew where I wanted to go and what I wanted to do. The problem was how was I going to achieve it.
Then the chance meeting with Dave, we discussed my "what was important for me", laid down a plan to achieve it and the next thing you know you end up in China working with Blue Chip companies".
Mike Thompson, Business Owner
---
"The main benefit of this is clarity of vision. Without a continual focus on this you can get stuck on a merry-go-round and nothing happens".
Richard Cash, Business Owner
---
Juliette Medder, Counsellor and Psychotherapist
"I found that the weekly commitment of calling Dave provided me with a very valuable opportunity to take stock in the present moment, acknowledge my achievements, identify the next priorities and keep me to my planned actions."
Juliette Medder, Business Owner
---
"David is of great value to our business, but more importantly to me as an individual. His greatest quality is that he does not focus on the 'bottom line' solely; he considers the individual and their motives and aspirations in what they do. In this way, clarity jumps out, allowing us to make focused and measured steps forward. We have worked together for two years now, and I really value Dave's experience, insight and clarity, as well as his sense of humour, and the fact that I feel completely comfortable to 'say it as it is!'"
Simon Crawshay, Director
---
"I often start our weekly conversation being negative and thinking I haven't achieved much, and end up being inspired what to do next."
Eleanor Stafford, Business Owner
---
"I had a plan on how I would like to build my pension portfolio, what I lacked was the financial confidence to implement it.
Working with Dave gave me that confidence. Dave formulated the plan, put goals and time-scales into the equation and pointed me in the direction of the right people to make it happen."
Chris Baker, MD
---
"I like working with Dave as it makes me accountable for taking actions that I have prioritised in a business plan. This has helped increase my income, develop me and move the business in the direction I say I want."
Sarah Hayes, Business Owner
---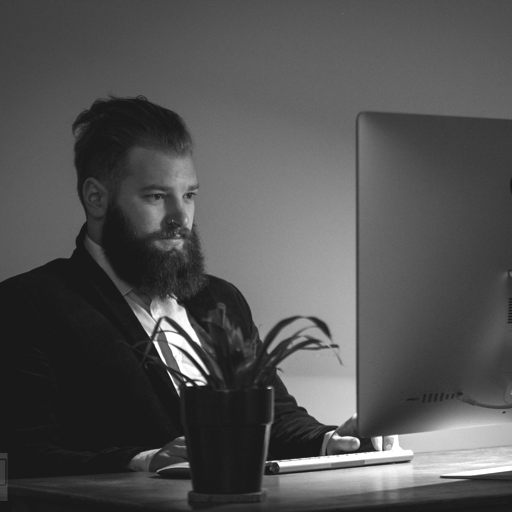 "I recommend David Collins business coaching – it created for me the time and space to get really clear about what's important to me and my business, and also how to achieve it.
You don't achieve such clarity by yourself."
Sam Squire, MD
---
"Dave gave me the confidence to pursue avenues of my business that I would have possibly overlooked before working with him.
He also gave me the opportunity to see and then reflect on obstacles that  I was creating in my own mind which were preventing me from progressing further, and created a system of accountability that allowed me to really gain momentum in opening up new developments within my business."
Jo Moore, Business Owner
---
"This is a bit like having a headmaster helping us realise what we need to be doing"
Shaun & Gavin Yeoman, Directors
---
"David Collins had true vision of what our company required, playing a major part in our growth as a company, and was quick to point out changes required that prevented possible problems.
As our bank manager he gave us confidence with his knowledge and guidance, which helped us become the company we are today nationwide. David's valuable opinion made the difference to how we operate our company."


Del Haggerty, MD
---
"Dave Collins assisted us with our grant and loan application for our new building. His attention to detail and knowledge of bank protocol and procedures were second to none.
The customer service he provided was exceptional – he always made himself available when needed and there was never a call, text or email which was not answered promptly.
Needless to say, I would have no hesitation in recommending him."
DW, MD
---
"Dave has been an amazing coach and a stand for my success even when I wasn't!
He is insightful and got me to see what was stopping me being successful.
I can always contact him when I've lost the plot and he'll see me back on the straight and narrow.
I got more done and was more successful when Dave was coaching me than probably any other time in my life, my partner said – 'I like Dave being your buddy, you're always so upbeat after the calls'."


Alan Kipping, Proprietor
---